Ford Smart Technology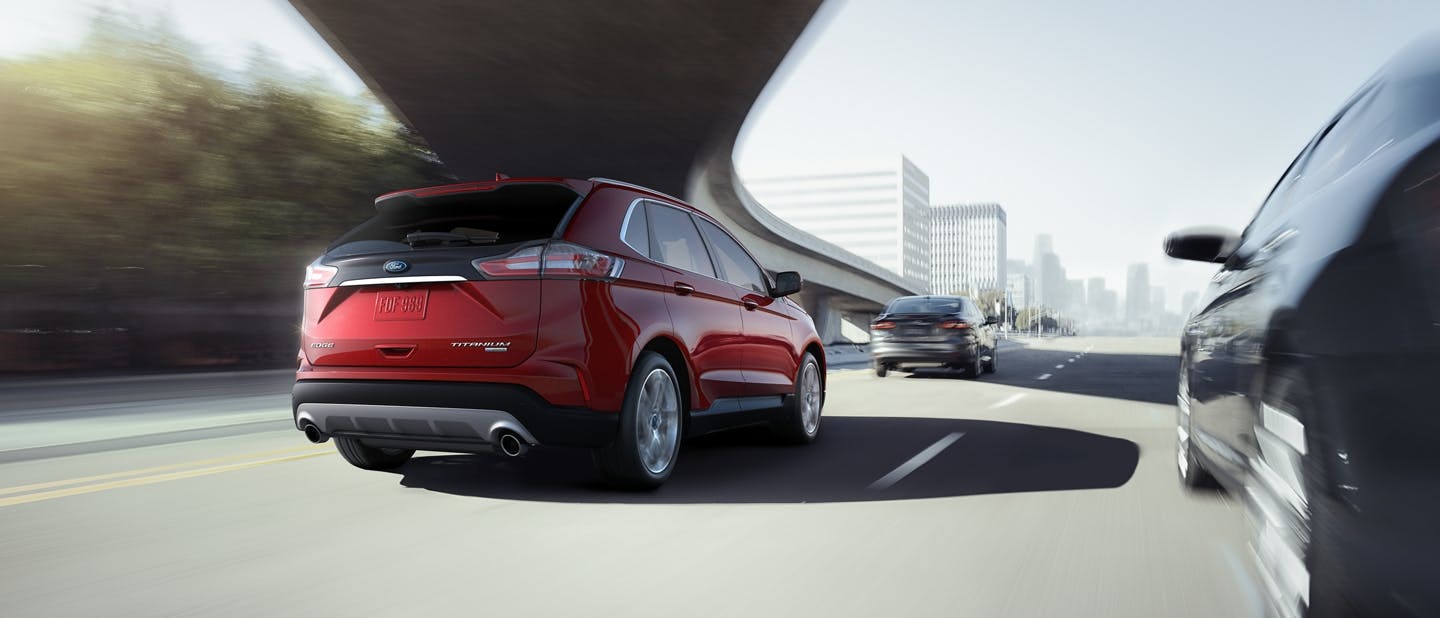 Technology That's With You Behind The Wheel.
From detecting vehicles in your blind spot, to bright powerful LED lights, to helping you with parallel parking, advanced and innovative features offer smart ways to help you drive confidently on the road ahead.
Driver-Assist Technologies


Check your blind spot.
When you have BLIS (Blind Spot Information System) With Cross Traffic Alert it's like having an extra set of wyes in the back of your head. It alerts you to vehicles in your blind spot while driving as well as vehicles behind you when you back up.
Drive between the lines
With Lane Keeping Assist you'll stay in your lane, even during moments of unintentional distraction. If your vehicle starts to drift out of the lane, you'll be alerted with vibrations in the steering wheel, chimes, and visual warnings.


Next level cruise control
Sitting in stop-and-go-traffic can feel tedious. Adaptive Cruise Control with Stop-and-Go keeps the pace by slowing your vehicle down if traffic slows or stops, then resuming your set speed when traffic starts moving. Lane Centering also helps keep you centred in the lane when your hands are on the wheel.
Steer in the right direction
In the event that a vehicle suddenly appears in your path, Evasive Steering Assist can help you steer clear of a potential collision. It doesn't steer for you but it does provide extra support to help you manoeuvre around a slow or stopped vehicle.

Be a parallel parking expert
For anyone who's ever wished they had a spotter to parallel park, there's Enhanced Active Park Assist. There'll be no more stressing because all you have to do is shift, accelerate and brake, while it steers into, and out of, your selected spot.
Master steep hills
Steep hills can be tricky to navigate – especially if you're towing a trailer. Hill Descent Control makes things easier by helping to maintain a set speed while driving down an incline, by automatically applying brakes when needed.

Take curves with confidence
Entering into a curve too fast can be nerve-racking, but it doesn't have to be. With Curve Control, your speed is detected as you enter a curve, and if the system deems the speed excessive, the brakes automatically kick in to help slow you down.
Headlamps and cameras help you drive with confidence.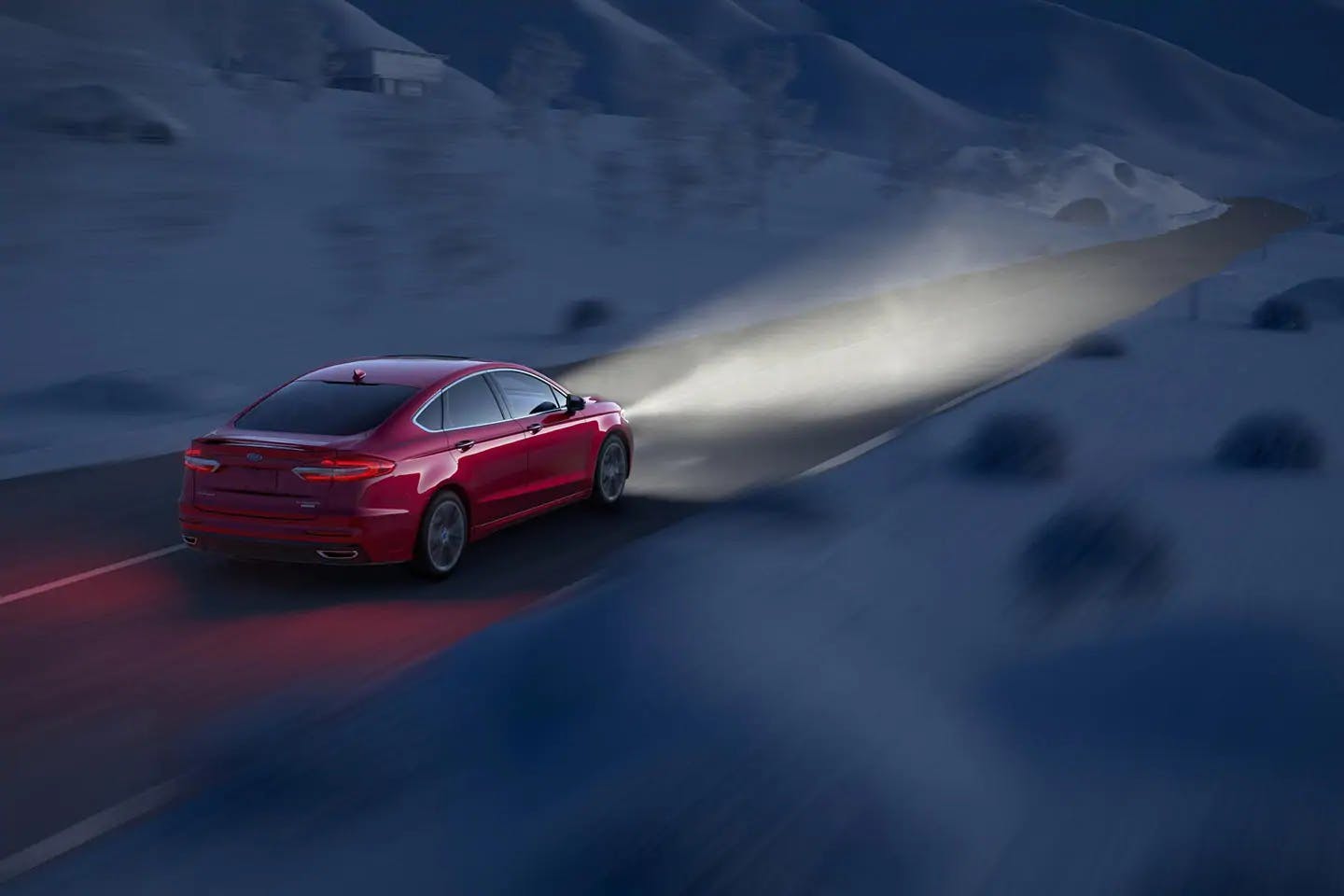 Auto high beam headlamps
Perfect for nighttime driving, your high beams will automatically come on when it's dark enough and there's no traffic: and turn off when another vehicle is detected.
Rearview Camera
When in reverse, the Rearview Camera transmits an image of what's behind you on part of the review mirror, supported by colour-coded guidelines to help you see what's in your vehicle's path.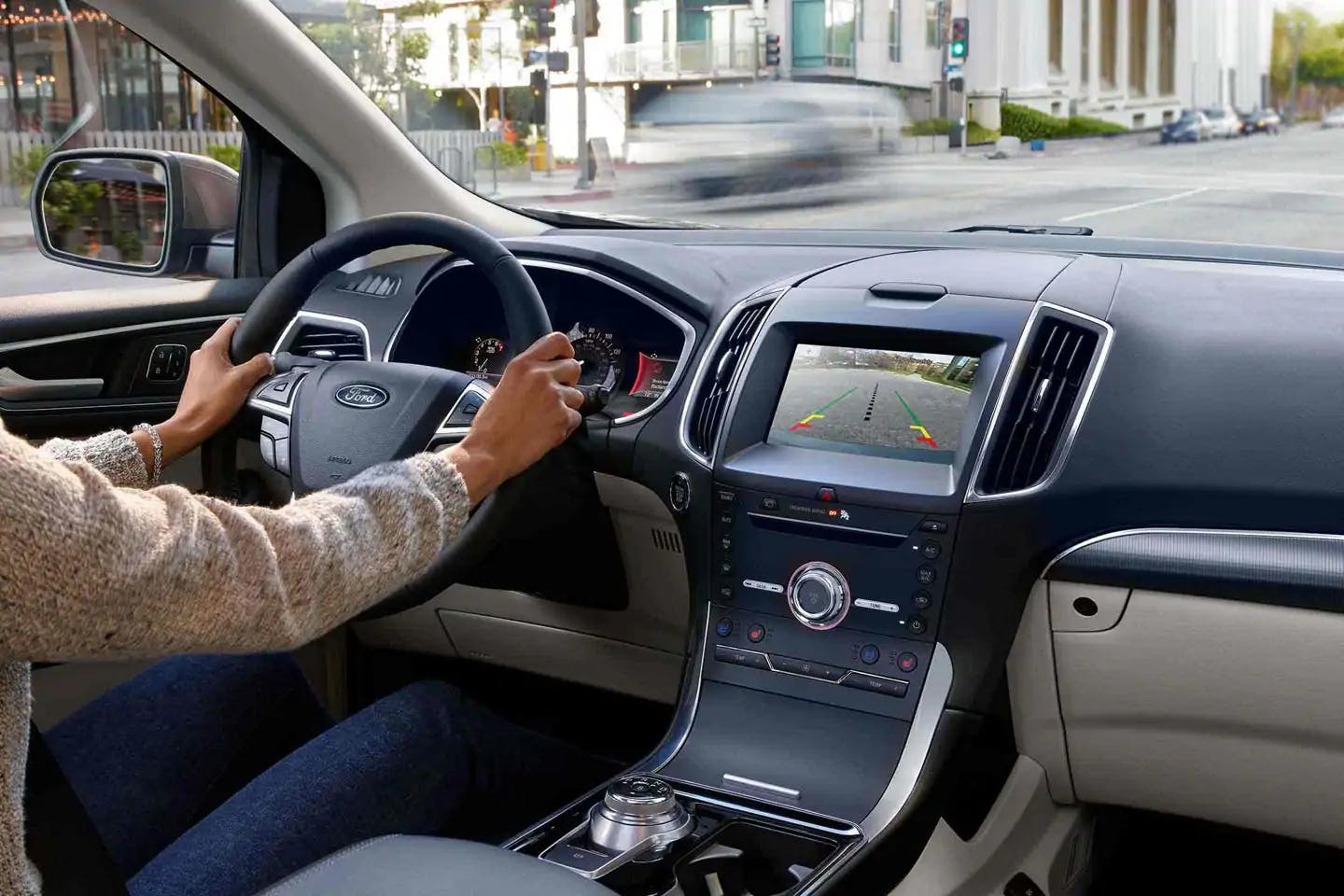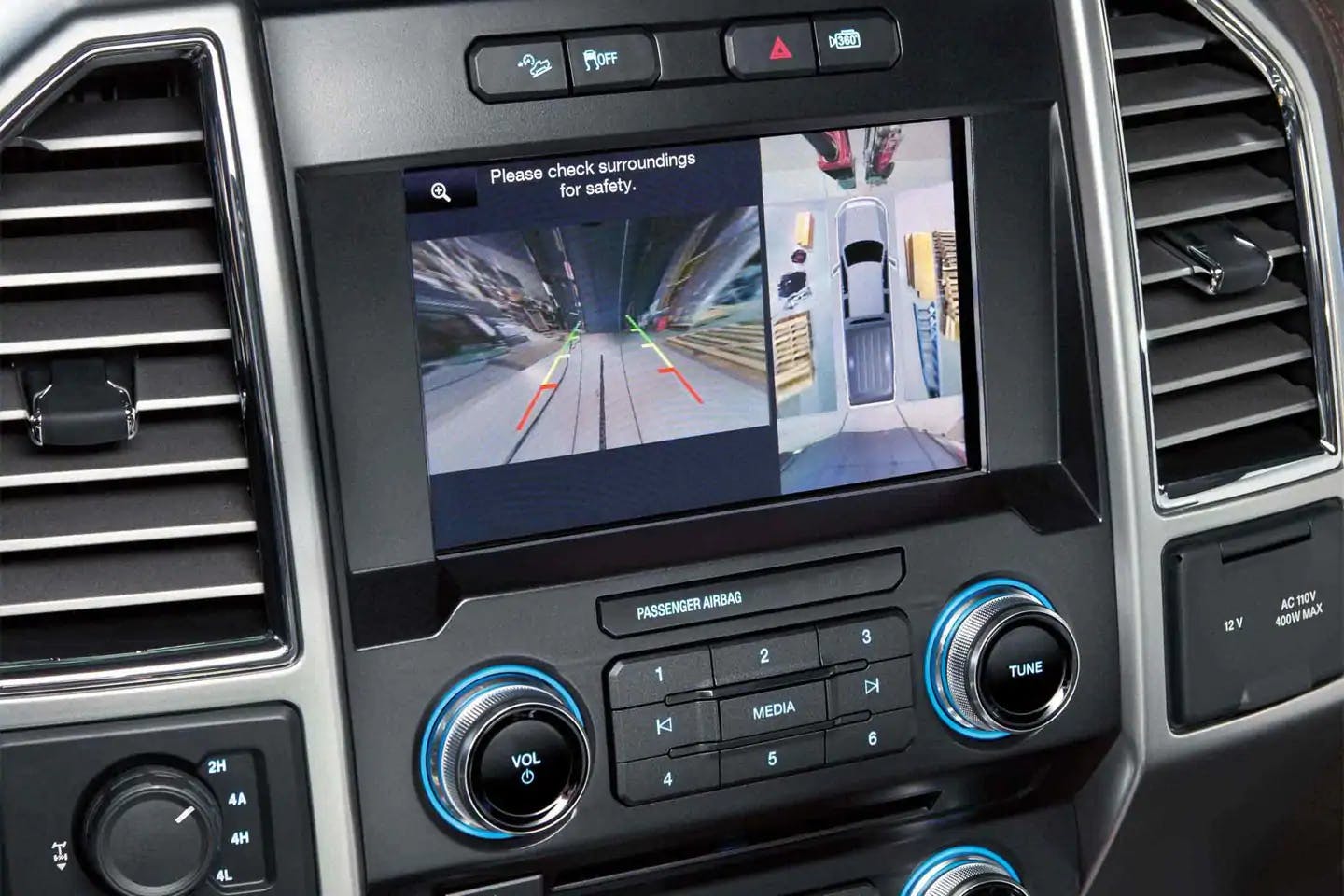 360-degree camera
Four strategically located cameras ensure you have full line of sight all around your vehicle, helping you maneuver in tight spaces.
Built To Expect The Unexpected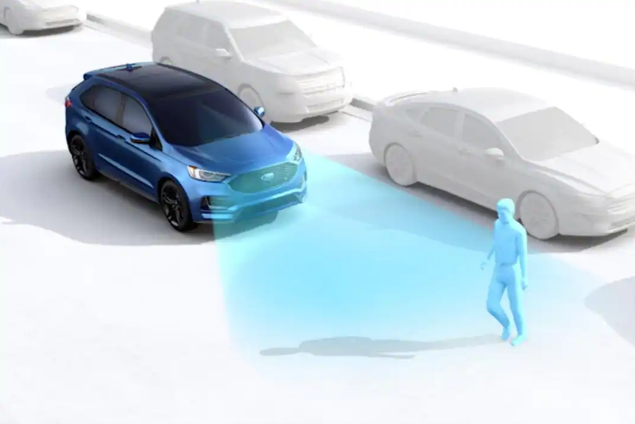 Pre-Collision Assist with Automatic Emergency Braking
This feature scans the road ahead and alerts you to potential collision hazards in your path, and even applies the brakes if necessary.
Pedestrian Detection
In a world of distracted 'petextrians', Pedestrian Detection may help sense what's ahead before you see what's ahead.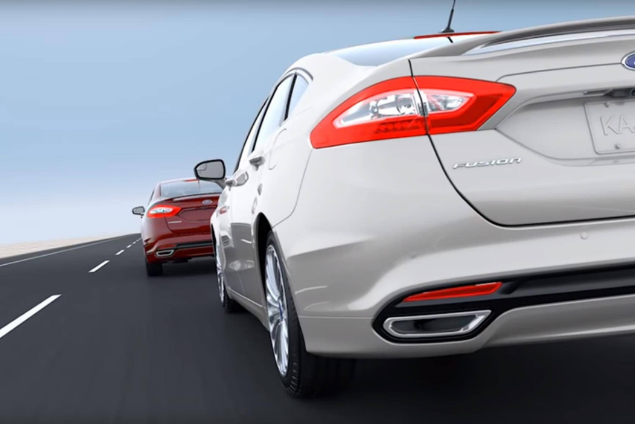 Forward Collision Warning with Brake Support
If things get too close for comfort, you'll be warned and if you don't act quickly, Brake Support will increase responsiveness when you do. Post-Collision Braking will apply the brakes following an impact to reduce movement of the vehicle.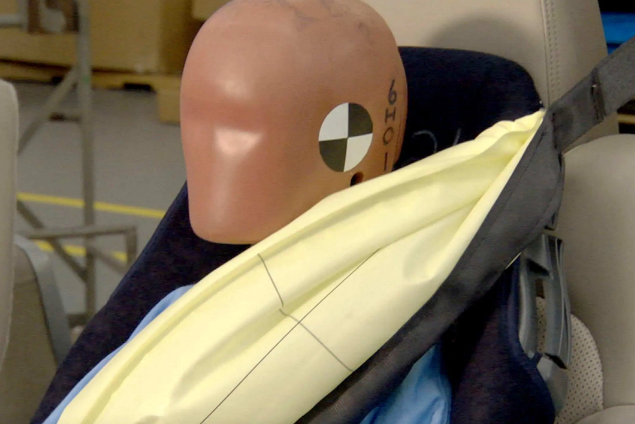 Airbags & safety belts
At Ford, we take car safety seriously. Believing we can always make things better goes into every detail including safety features like airbags and seat belts.
Available Driver-Assist Packages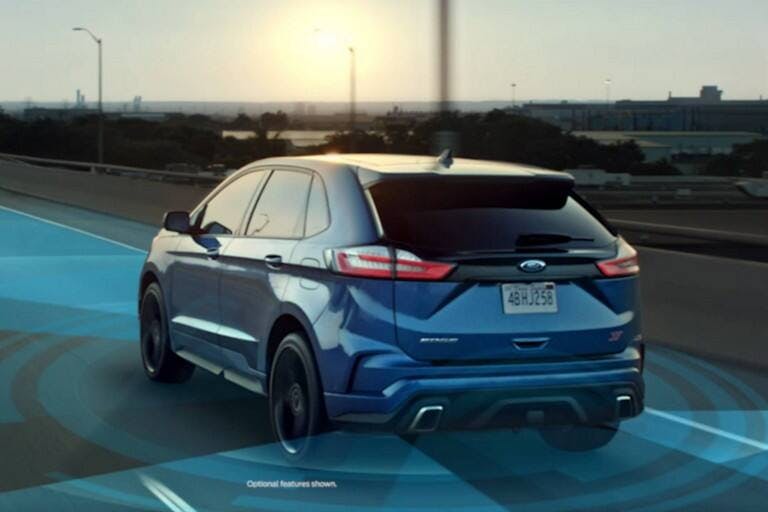 Co-Pilot360
Co-pilot360 is an advanced suite of standard Drive Assist Technologies aimed at helping you drive more safely and confidently as you face increasingly distracting and congested roads.
Features include:
Auto High Beam Headlamps
BLIS (Blind Spot Information System) With Cross Traffic Alert
Lane Keeping Assist
Pre-Collision Assist with Automatic Emergency Braking
Rear view camera
Co-Pilot360 Assist Plus includes all of the above features plus:
Adaptive Cruise Control with Stop-and-Go
Evasive Steering Assist
Lane Centering
Voice-activated Navigation System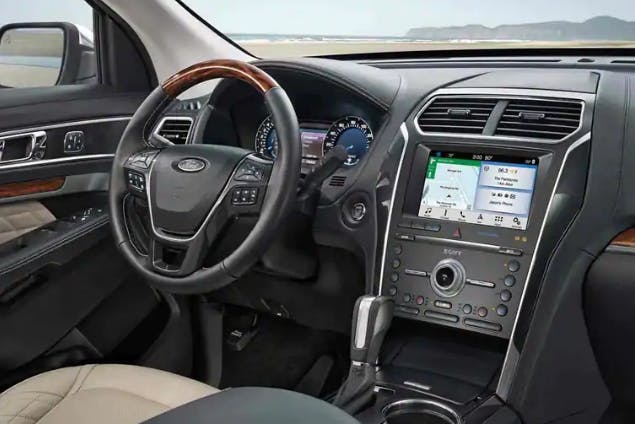 Safe & Smart
Safe & Smart is a suite of standard features that include:
Front Rain-Sensing Wipers
Auto High Beam Headlamps
BLIS® (Blind Spot Information System) With Cross Traffic Alert
Lane Keeping Assist
Adaptive Cruise Control and Forward Collision Warning with Brake Support
Auto-Dimming Rearview Mirror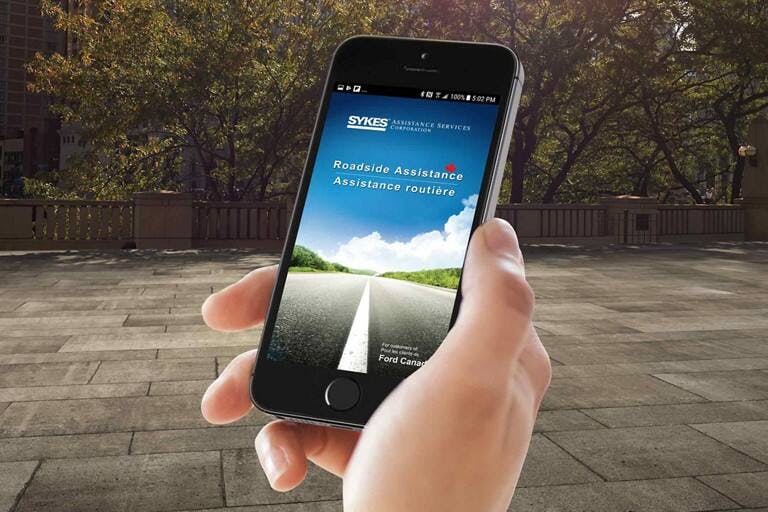 Go with confidence
24/7 Roadside Assistance 1-800-665-2006
Anywhere you travel in Canada or the continental United States, Roadside Assistance has your back. Simply call us anytime and we'll be there. You can also download the Roadside Assistance App* on Android and Apple iOS devices for added convenience at your fingertips.
* Available on select smartphones. Message and data rates may apply.



SYNC 390 911 Assist
When you turn on 911 Assist SYNC 390 can alert emergency responders if you're involved in an accident. The feature detects other information like airbag deployment and number of seat belts in use to help dispatch the right resources.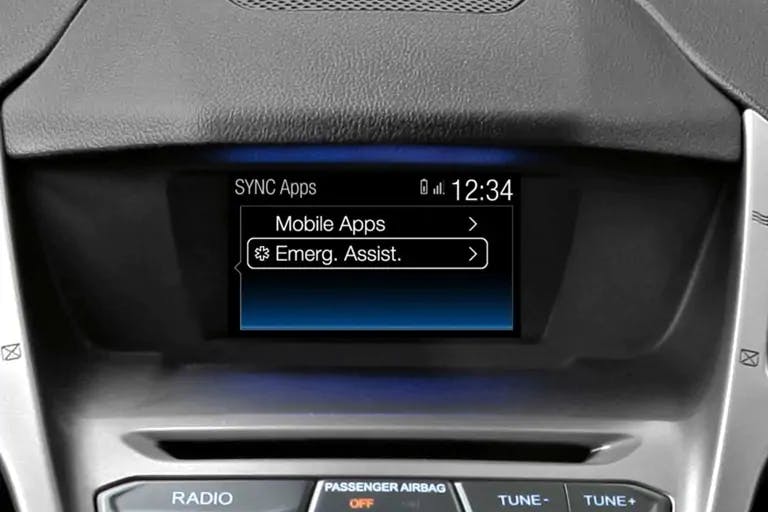 Available Features by Vehicle
(Click on each available model for overview)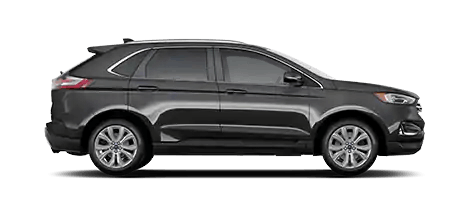 2020 EDGE
Auto High-Beam Headlamps
BLIS with Cross-Traffic Alert
Lane Keeping System
Pre-Collision Assist with Automatic Emergency Braking
Rearview Camera
Adaptive Cruise Control with Stop & Go and Lane Centering
Navigation
Evasive Steering Assist
Enhanced Active Park Assist
Auto Headlamps
Rain-Sensing Wipers
Reverse Sensing System
Hill Start Assist
Post-Collision Braking
180-degree Camera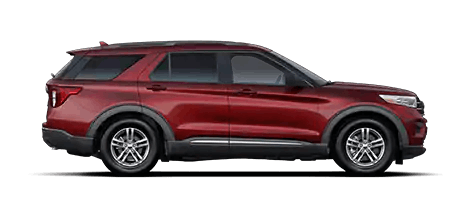 2020 EXPLORER
Auto High-Beam Headlamps
Pre-Collision Assit with Automatic Emergency Braking
BLIS with Cross-Traffic Alert
Lane Keeping System
Rearview Camera
Adaptive Cruise Control with Forward Collision Warning with Brake Support
Navigation
Hill Descent Control
Enhanced Active Park Assist
Auto Headlamps
Rain-Sensing Wipers
Reverse Sensing System
Hill Start Assist
360-degree Camera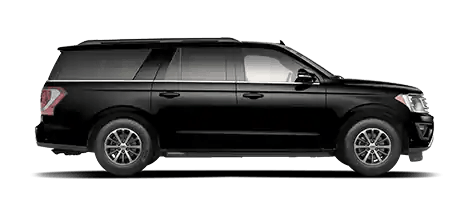 2020 EXPEDITION
Auto High-Beam Headlamps
Pre-Collision Assit with Automatic Emergency Braking
BLIS with Cross-Traffic Alert and Trailer Coverage
Lane Keeping System
Rearview Camera
Adaptive Cruise Control with Stop & Go
Navigation
Pro-Trailer Backup Assist
Hill Descent Control
Enhanced Active Park Assist
Auto Headlamps
Rain-Sensing Wipers
Reverse Sensing System
360-degree Camera
Hill Start Assist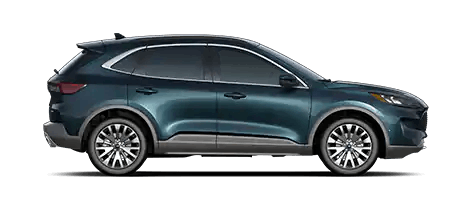 2020 ESCAPE
Auto High-Beam Headlamps
BLIS with Cross-Traffic Alert
Lane Keeping System
Rearview Camera
Adaptive Cruise Control with Forward Collision Warning with Brake Support
Navigation
Enhanced Active Park Assist
Auto Headlamps
Rain-Sensing Wipers
Reverse Sensing System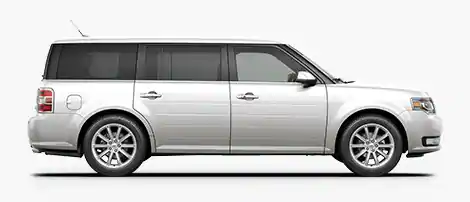 2019 FLEX
BLIS with Cross-Traffic Alert
Rearview Camera
Adaptive Cruise Control with Forward Collision Warning with Brake Support
Navigation
Auto Headlamps
Rain-Sensing Wipers
Reverse Sensing System
Active Park Assist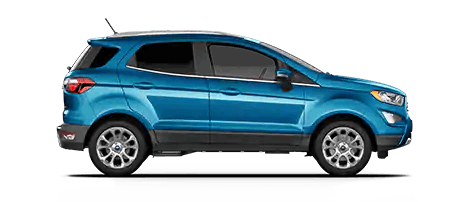 2020 ECOSPORT
BLIS with Cross-Traffic Alert
Rearview Camera
Navigation
Autolamp
Reverse Sensing System
Hill Start Assist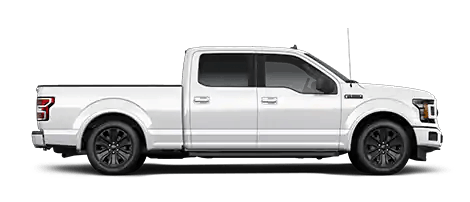 2020 F-150
Auto High-Beam Headlamps
BLIS with Trailer Coverage
Lane Keeping System
Pre-Collision Assist with Automatic Emergency Braking
Rearview Camera
Adaptive Cruise Control with Stop & Go
Navigation
Pro-Trailer Backup Assist
Hill Descent Control
Auto Headlamps
Rain-Sensing Wipers
Reverse Sensing System
Hill Start Assist
360-degree Camera
Dynamic Hitch Assist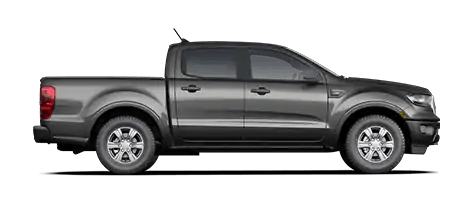 2020 RANGER
Auto High-Beam Headlamps
BLIS with Trailer Coverage
Lane Keeping System
Pre-Collision Assist with Automatic Emergency Braking
Rearview Camera
Adaptive Cruise Control with Forward Collision Warning with Brake Support
Navigation
Trail Control
360-degree Camera
Auto Headlamps
Rain-Sensing Wipers
Reverse Sensing System
Hill Start Assist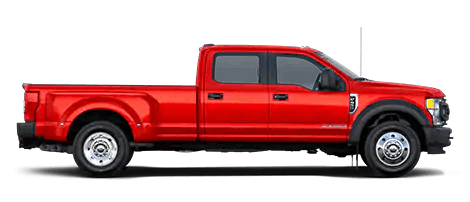 2020 Super Duty
Auto High-Beam Headlamps
BLIS with Trailer Coverage
Rearview Camera
Adaptive Cruise Control with Forward Collision Warning with Brake Support
Navigation
Hill Descent Control
Auto Headlamps
Rain-Sensing Wipers
Reverse Sensing System
Hill Start Assist
360-degree Camera
Dynamic Hitch Assist
Lane-Keeping Alert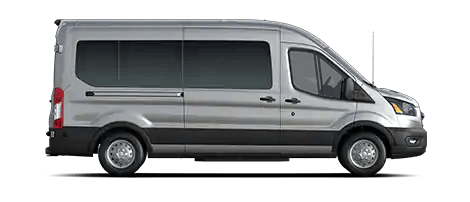 2020 TRANSIT
Rearview Camera
Navigation
Lane-Keeping Alert
Auto Headlamps
Rain-Sensing System
Reverse Sensing System
Hill Start Assist
Rearview Camera with Trailer Hitch Assist
Forward Collision Warning
Pre-Collision Assist with Automatic Emergency Braking
Lane-Keeping System (includes Lane Keeping Alert and Driver Alert)
Adaptive Cruise control
Enhanced Active Park Assist
Blind Spot Information System (BLIS) with Cross-Traffic Allert and Trailer Coverage Sisde Sensing System
Front and Rear Split-View Camera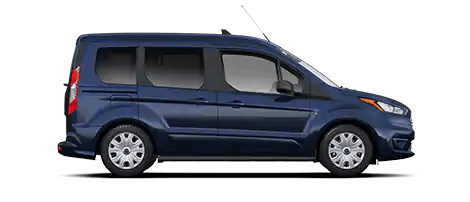 2020 TRANSIT CONNECT
Rearview Camera
Navigation
Lane-Keeping Assist
Auto Headlamps
Rain-Sensing Wipers
Reverse Sensing System
Hill Start Assist
Pre-Collision Assist with Automatic Emergency Braking
Auto High-Beam Headlamps
Adaptive Cruise Control
Enhanced Active Park Assist
Blind Spot Information System (BLIS) with Cross-Traffic Alert
Forward Sensing System
2020 MUSTANG
Auto High-Beam Headlamps
BLIS with Cross-Traffic Alert
Lane Keeping System
Forward Collision Warning with Brake Support
Rearview Camera
Adaptive Cruise Control with Pre-Collision Assist with Pedetrian Detection
Automatic Emergency Braking
Navigation
Auto Headlamps
Rain-Sensing Wipers
Reverse Sensing System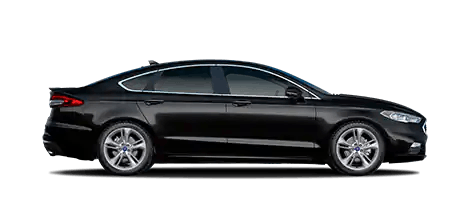 2020 FUSION
Auto High-Beam Headlamps
BLIS with Cross-Traffic Alert
Lane Keeping System
Pre-Collision Assist with Automatic Emergency Braking
Rearview Camera
Adaptive Cruise Control with Stop & Go
Navigation
Enhanced Active Park Assist
Rain-Sensing Wipers
Hill Start Assist
Autolamp
Reverse Sensing System